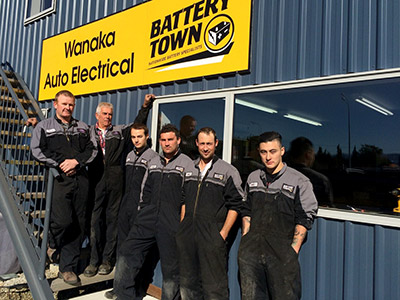 Wanaka Auto Electrical and Mechanical is a one stop shop for all your auto electrical and mechanical repairs including air conditioning, tyres, wheel alignments, WOF, brakes, exhaust, oil change, and all other auto repairs. With many years' experience in the motor industry our goal is to provide you with great service and high-quality workmanship at a fair price. We will help you in any way possible and make sure that your car is safe on the road. We're MTA assured too!
At Wanaka Auto Electrical and Mechanical we have certified vehicle Warrant of Fitness (WOF) technicians on site full time. Get a thorough inspection from a team who know what they are doing. A full check normally takes only 30min. We then provide you with a review on the status of your vehicle. If servicing or repair work is needed, we can do that too. It's that easy!
We also supply, fit, repair and balance most leading brands of car, van, motorbike and light truck tyres. Whether you're looking for performance tyres, mid range value tyres or quality priced tyres you can be sure we'll meet all your requirements. If your tyres aren't in stock, we'll order them for prompt delivery and fitting.
If you have any query related to cars or tyres don't hesitate to call us on 03 433 8941 or visit us on the corner of Frederick Street and Connell Terrace.